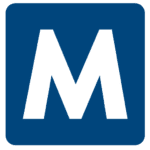 Apply with Google
Apply with Linkedin
Apply with Indeed
Job ID: 536121
Malone Workforce Solutions is hiring a Production Specialist for a thriving Digital Printing company in Downers Grove, IL. If you have a passion for Machine Operating apply today and start a great career.
Production Specialist Highlights:
Monday – Friday

2nd shift 1:00PM- 9:30AM

up to $18/hr.

Temp to Hire
Job Summary: The Production Specialist will be involved in 3 departments and learn the positions of Quality Control Specialist approximately 40% of the time, Print Operator approximately 20% of the time and Mail Insert Operator 40% of the time. This position will help in all three areas by covering positions when the workload demands it, when other employees call out sick, and covering employee vacation times in each department.
Responsibilities:
* Coordinate and prepare projects for printing
* Follow QC and inserting machine guidelines.
* Communicate with Client Services, Sales, and IT Staff to ensure documents meet established standards, curriculum and deadlines
* Set up and produce single or multiple copies of variable data using high-speed laser and inkjet printers following all procedures in place
* Properly stage and acclimate paper rolls including changing rolls as needed
* Reprint damaged documents when needed
* Perform operator preventive maintenance on task printing presses which includes but is not limited to cleaning rollers, print heads, filters, dusting, etc.
* Maintain professional relationships with vendors
* Maintain a clean, safe and organized environment which may include wiping and sweeping
* Other duties as assigned
Qualifications:
* High school diploma
* Extreme attention to detail
* Ability to handle tasks and switching to multiple tasks in a fast-paced environment * Ability to process, comprehend and follow detailed written, oral, and diagram-type instructions
* Ability to inspect files for problem areas, including fonts and image resolution such as defects
* Ability to stand for extended periods of time and to frequently lift and move heavy materials (about 45 pounds)
* Ability to push heavy items by using a pallet jack or dolly.
* Ability to take initiative, be self-motivated and work independently
* Knowledge of Windows and Microsoft Office skills required (other digital skills a plus including equipment knowledge, supporting software, Adobe Acrobat, email, and internet)
* Desktop/print/copy experience preferred
* Continuous roll feed experience and knowledge in DFEs like Fiery, Prisma, and Total Flow a plus * Knowledge of USPS postal regulations a plus
* Must be able to pass a drug screen, E-Verify, and background check
Physical Demands:
While performing the duties of this job the employee is regularly required to sit, reach with hands and arms and talk or hear. The employee is occasionally required to stand and walk. The employee is occasionally required to lift up to 45 pounds. The vision requirements include close vision. Please review the Usual and Customary job description for the specific physical demands of this position.
Malone is an Equal Opportunity Employer.



, Downers Grove
downers grove, il
Downers Grove, Il
il downers grove,
Il Downers Grove
downers grove il
downers grove il
downers grove, il

Downers Grove IL