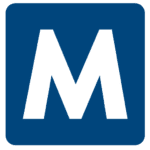 Apply with Google
Apply with Linkedin
Apply with Indeed
Job ID: 535496
Are you a motivated and reliable individual looking for an exciting opportunity to join a dynamic team? Malone Solutions is currently seeking dedicated Holiday Helpers in St. Louis, Missouri.
Shift Hours: 5 days a week, Flexible hour
Shift: 1st hour
Pay rate: $16-20 an hour
Holiday Helper details:
We do this by being passionate for our colleagues and customers which are the center of everything we do. We design, install and service interior plant displays, flowers, replica foliage, holiday decor, ambient scenting and stunning wall art for commercial businesses. Our local branch of Ambius is looking for seasonal co-workers to join our team as holiday decorators and installers. We are seeking seasonal co-workers for the approximate time frame of October thru December, although many use this opportunity as a vehicle for becoming a permanent member of our team once all holiday-related duties are fulfilled. You will begin refurbishing/redecorating repeat holiday orders from previous seasons to return them to like-new condition to ensure subsequent installation goes as smoothly as possible. As new holiday orders are sold, decor will be assembled and decorated per the specifications of each order. Initially, most work will be done in our warehouse facility, and then work will be performed on customers premises during and after normal business hours, as the case may be.
Must be available to work weekends beginning Thanksgiving weekend through Christmas. * Must be able to lift minimum 50-75 lbs. regularly. * Must be comfortable working on ladders, scissor lifts (possibly) indoors and out, even in cold weather. * You must have a customer first attitude at all times. * Must work well with others. * Design skills are not required but a creative ability is a plus. * Must pass drug screening and have clean driving record.
Malone is an equal employer


MO, Saint Louis
saint louis, missouri
Saint Louis, Missouri
missouri saint louis,
Missouri Saint Louis
saint louis missouri
saint louis missouri
saint louis, missouri

Saint Louis Missouri