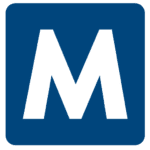 Apply with Google
Apply with Linkedin
Apply with Indeed
Job ID: 535404
 
 
 
 
 
 
Support Associate (Maintenance)

 

 
 
 
 
 
 
 
 
Details:

Pay: $31.31 per hour ($28.26/hour if less than 1 year exp)
Direct Hire Positions!
Location: Elizabethtown KY 42701
Shifts: 1st and 3rd positions available

(1st -6a-6p, 2nd – 6p-6a)

2-2-3 rotating schedules.
Health, Dental, Vision and Life Benefits 

 

  Essential Functions:

Performs preventive maintenance activities.

Interprets diagrams, specifications, and drawings.

Operates machine tools, hand tools, various test equipment

Proficient in skilled maintenance activities such as:  electrical, electronics, plumbing, hydraulics, PLC, welding, carpentry, pneumatics, mechanical or machining work.

Performs all work in compliance with applicable codes and safety regulations.

Supplemental Functions:

Responsible for accurate recording of SPC information where required.

May assist with maintaining inventory and records of maintenance supplies.

Supports ABE's Quality System and Loss Control/Safety Programs through active involvement

Performs clean-up operations on various processes which may require the handling of hazardous wastes and ensuring that these wastes are placed in the appropriate container.

Qualifications: 

Minimum 1-2 Years

'

experience performing maintenance in an Industrial setting.

Experience working with pneumatics, hydraulics, electric, plumbing, and facilities maintenance.

Ability to quickly troubleshoot machines, and the know-how to find permanent fixes or improvements when needed. 

PLC experience. 

Communication Skills.

Proficiency with CMMS systems and MS Office products. 

Effectiveness at working alone or with a team. 

Malone Solutions and their partner company are both equal opportunity employers. 

 
 
 
 
 
 
 
 
 
 
 
 
 
 
 
 
 
 
 
 
 
 
 
 
 
 
 
 
 
 
 
 
 
 
 
 
 
 
 
 
 
 
 
 
 
 
 
 
 
 
 
 
 
 
 
 
 
 
 
 
 
 
 
 
 
 
 
 
 
 
 
 
 
 
 
 
 
 
 
 
 
 
 
 
 
 
 
 
 
 
 
 
 
 
 
 
 
 
 
 
 
 
 
 
 
 
 
 
 
 
 
 


, Elizabethtown
elizabethtown, ky
Elizabethtown, Ky
ky elizabethtown,
Ky Elizabethtown
elizabethtown ky
elizabethtown ky
elizabethtown, ky

Elizabethtown KY