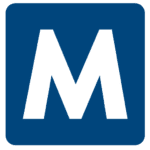 Apply with Google
Apply with Linkedin
Apply with Indeed
Job ID: 534827
Malone Workforce Solutions is NOW HIRING Utility Workers in Escondido, CA! These are seasonal roles! Come jump start your career and apply today!!
These positions offer competitive pay, full time benefits, and more! Starting pay is $18.00/hour!!!
Shift Details: 4:00am-12:30pm, Monday-Friday
We have multiple 1st shift positions available!! Apply Today!
No experience necessary- we will train! As an added perk, pay day is every Friday!
Primary Responsibilities for a Utility Worker:
Sort, inspect, clean, paint and label cylinders.
Ensure consistent quality of cylinders being processed.
Maintain safety focus at all times and wear the proper PPE.
Load filled cylinders onto trucks for the next day's shipments.
Utility Worker Qualifications:
Ability to walk 8-12 hours per day
Ability to lift 50 lbs repeatedly throughout the day.
The Perks:
Full time benefits
Weekly pay
GREAT company culture
Malone is an equal opportunity employer


CA, Escondido
escondido, california
Escondido, California
california escondido,
California Escondido
escondido california
escondido california
escondido, california

Escondido California