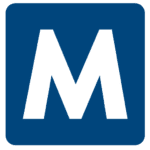 Apply with Google
Apply with Linkedin
Apply with Indeed
Job ID: 533814
Malone Staffing is now hiring for a 1st shift Industrial Maintenance Tech in Evansville!
Great location and Great hours 1st shift and No weekends!!
Maintenance Tech is for a Manufacturing Industrial warehouse plant centrally located in Evansville working 1st shift 8 hour shifts.
Starting pay is $20.50/up
7am-3pm Monday- Friday No weekends! Some overtime as needed!
Responsibilities:
Provides mechanical maintenance information by answering questions and requests.

Locates sources of problems by observing mechanical devices in operation; listening for problems; using precision measuring and testing instruments.

Maintains equipment, parts, and supplies inventories by checking stock to determine inventory level; anticipating needed equipment, parts, and supplies; placing and expediting orders; verifying receipt.

Determines changes in dimensional requirements of parts by inspecting used parts; using rules, calipers, micrometers, and other measuring instruments.

Adjusts functional parts of devices and control instruments by using hand tools, levels, plumb bobs, and straightedges.

Controls downtime by informing production workers of routine preventive maintenance techniques; monitoring compliance.

Conserves maintenance resources by using equipment and supplies as needed to accomplish job results.

Prepares mechanical maintenance reports by collecting, analyzing, and summarizing information and trends.

Maintains safe and clean working environment by complying with procedures, rules, and regulations.

Contributes to team effort by accomplishing related results as needed.
Qualifications
Two years manufacturing maintenance experience preferred

Must have proven ability to read and understand instruction

Ability to perform job duties without close supervision

Must demonstrate good judgement

Must be self-motivated

Basic math comprehension
Temp to hire and Weekly Pay!
Benefits and Raises!
Must submit to a background and drug screen
Apply with Malone Staffing and call us at 812.463.3164 or email Evansville@malonesolutions.com or text Malone Staffing " Maintenance" or stop by the Evansville Malone Workforce Solutions office located at the Vogel Business Center 5401 Vogel Rd Suite # 230 Evansville, IN 47715
Malone Staffing is an equal opportunity employer
#Malone Workforce Solutions


, Evansville
evansville, in
Evansville, In
in evansville,
In Evansville
evansville in
evansville in
evansville, in

Evansville IN