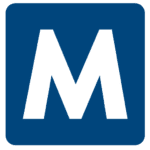 Apply with Google
Apply with Linkedin
Apply with Indeed
Job ID: 533421
* Patient Dining Associates * Cooks * Kitchen Aides **
Positions in Florence, Edgewood, KY, and Dearborn IN
Are you eager to make a difference in the lives of others? Malone Workforce Solutions is hiring hospital staff in the NKY area! As part of the hospital staff, you play a vital role in the lives of patients, staff, and visitors. If you like helping people, this could be a fantastic opportunity! Potential for voluntary overtime, pay raises, growth and advancement are available. Apply today and a member of our team will discuss which position(s) may be a fit for you!
Highlights:
$15-17.00/HR
Many Shifts Available
Part time and Over time
NO EXPERIENCE needed for many positions!
Promotion opportunities and eligibility for pay raises upon hire
Clean climate-controlled environment
Great benefits Upon Hire
Requirements:
Must be willing to submit to a drug screen, shot record, and background check
Highschool Diploma/GED
Ability to understand directions and safety information
Positions involve both sitting and standing
Willingness to work as a team and independently
Malone Workforce Solutions is an Equal Opportunity Employer.


, Edgewood
edgewood, ky
Edgewood, Ky
ky edgewood,
Ky Edgewood
edgewood ky
edgewood ky
edgewood, ky

Edgewood KY