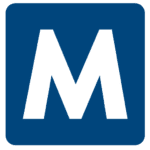 Apply with Google
Apply with Linkedin
Apply with Indeed
Job ID: 532864
Malone Staffing is looking for a 1st shift Data Entry Clerk located on the east side!  This Warehouse Data Entry job just entering in data!
Starting pay is $15/hr
1st shift -Monday- Friday No weekends!  
The data entry details:  Monday- Friday 7am-3:30pm NO weekends!
This job is entering  order numbers and locations in the computer at a small warehouse. This is all data entry for a warehouse located on the east side
1st shift flexible start time between before or after 7am -9am working 8 hours Monday – Friday- 40 hours a week- No Weekends!  East side location! 
Skills required:
Strong computer skills a must!
Strong Data entry skills
Detailed and accurate Data entry 
Profcient with Microsoft Office 
Job Perks
Flexible start time can be between 7am-8:30am 
Great location on the east side
Casual Dress ( Jeans,, t-shirt, and tennis shoes) 
Monday- Friday
Must submit to a drug screen 
Must submit to a background check
Weekly Pay!
Please call Malone Staffing at 812.463.3164 email resumes to Evansville@malonesolutions.com  Text Malone the word " data entry" to 812.497.8808   
Malone Staffing is an equal opportunity employer


, Evansville
evansville, in
Evansville, In
in evansville,
In Evansville
evansville in
evansville in
evansville, in

Evansville IN