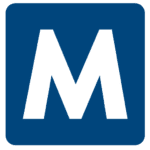 Apply with Google
Apply with Linkedin
Apply with Indeed
Job ID: 532840
Malone is hiring for material handlers at a large distribution company in the Riverside. This is a 1st shift position from 7am -3:30pm Pay rate is $22.00 per hour. 
Material Handler Responsibilities:
Support operations by moving material and inventory throughout the facility
Use hand pallet jacks, conveyors or other material handling equipment
Perform duties that may include packing, scanning, kitting or counting products
Verify orders, label products and use a handheld scanner
Maintain a clean environment at all times
Work in a safe manner that protects you and your team members
Material Handlers Requirement:
Must have work boots
1 year of experience in a warehouse environment
Stand, or walk for prolonged periods of time
Malone is an equal opportunity employer.


, Riverside
riverside, ca
Riverside, Ca
ca riverside,
Ca Riverside
riverside ca
riverside ca
riverside, ca

Riverside CA