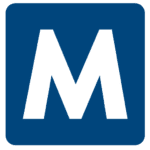 Apply with Google
Apply with Linkedin
Apply with Indeed
Job ID: 532752
Malone Workforce Solutions is hiring Bilingual Lead on 3rd shift at a local Warehouse Distributions Company in Hebron, Ky. This position is responsible leading a team of warehouse associates and overseeing jobs duties are completed. Apply today for more information.
Bilingual Lead Summary:
3rd shift schedule

up to $18.75/hour 

TEMP TO HIRE AFTER 520 HOURS

Weekly Pay every Friday

Room for growth and advancement
Responsibilities:
Work directly with an assigned group of labelers, assist as needed

 Communicate and train employees in both English and Spanish

Maintain and enforce high quality standards across department

Guide and train current and new employees on labeling guidelines and new/updated procedures

 Assist with Training as needed
Qualifications:
Strong problem-solving and motivational skills

Previous leadership experience

Self-efficiency and self-motivated

Computer experience

Ability to speak, read and write both Spanish and English

Ability to lift and move items up to 50 pounds

Must be able to submit drug screen and Background 
Malone Workforce Solutions is an Equal Opportunity Employer.


, Hebron
hebron, ky
Hebron, Ky
ky hebron,
Ky Hebron
hebron ky
hebron ky
hebron, ky

Hebron KY