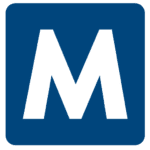 Apply with Google
Apply with Linkedin
Apply with Indeed
Job ID: 532353
Are you eager to make a difference in the lives of others? Malone Workforce Solutions is hiring hospital staff in Florence and Edgewood! As part of the hospital staff you play a vital role in the lives of patients, staff, and visitors. If you like helping people this could be a great opportunity! Apply today and a member of our team will discuss which position(s) may be a fit for you!
Description:
Serve meals to patient in a personalized, professional, efficient manner

Instructs patients on meal ordering system

Assists patient in placing meal orders

Assesses the patient's capabilities to utilize the meal order system

Communicates with healthcare team to ensure the patient's nutritional intake

Demonstrate respect, dignity, kindness and empathy in each encounter with all patients, families, visitors and other employees regardless of cultural background.
Highlights:
Many Shifts Available

NO EXPERIENCE

needed for many positions!

Weekly pay (Friday)

Temp to hire after 520 hours

Great benefits Upon Hire
Requirements:
Must be willing to submit to a drug screen, tb test and background check

Ability to understand directions and safety information

Highschool diploma/ged

Basic computer and customer service skills
Malone Workforce Solutions is an Equal Opportunity Employer.


, Edgewood
edgewood, ky
Edgewood, Ky
ky edgewood,
Ky Edgewood
edgewood ky
edgewood ky
edgewood, ky

Edgewood KY