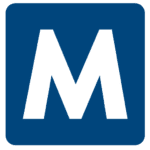 Apply with Google
Apply with Linkedin
Apply with Indeed
Job ID: 531958
Malone Solutions is hiring Merchandise Associates in Dover, NH!  We have Full-Time positions available! These positions will go fast, so apply today and get your wings!    
Apply now to these amazing opportunities in the beverage industry!
Shift Details:
Sun, Mon, Tues, Sat work week; 8 hours/day with flexible hours; Pay starting at $18/hour.
Apply now to these amazing opportunities with a ground-breaking leader in the Industry!!!  As an added perk pay day is every Friday!
The Perks:
* Competitive Pay
* Benefits 
* Weekly Pay
The Details:
* Visit clients to ensure their stock level is maintained, displayed and rotated correctly at off premise stores.
* Assist in sales support through onsite visits. 
* Maintain records required for compliance
* Learns and adheres to workplace safety regulations.
The Requirements:
* Must have valid Drivers' License with clean record
* Must have a reliable vehicle with minimum insurance coverage necessary. 
Malone Workforce Solutions is an Equal Opportunity Employer.


, Dover
dover, nh
Dover, Nh
nh dover,
Nh Dover
dover nh
dover nh
dover, nh

Dover NH