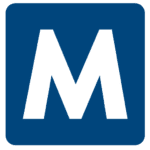 Apply with Google
Apply with Linkedin
Apply with Indeed
Job ID: 531781
Pay Rate: $20.00
Hours: 10AM – 7PM 
Position Description and Overview:
The Customer Service Representative interacts with customers daily, responding to their questions and guiding them to the appropriate service level to exceed their expectations. Responsibilities include providing product, service, and transit information to the customer as well as preparing product and status reports by collecting and analyzing customer information.
Key Responsibilities:
· Greets visitors, answers inbound calls, and provides email communications related to updates and general inquiries.
· Provides information to customers regarding delivery status and timely issue resolution.
· Performs data entry into 3PL Central for purposes such as processing orders, processing cancellations, accessing previous orders, updating inventory, providing customers with shipment, instruction, and delivery confirmation and status updates; researches any other inquiries as requested.
· Prints e-commerce orders
· Closes Fed-Ex and UPS orders in 3PL Central
· Serves as a liaison between customers and carrier(s) assigned to deliver the products.
· Receives carrier paperwork.
· Coordinates with the inventory team regarding product locations for orders with bad or exhausted locations.
· Creates, maintains, verifies, and finalizes BOLs; closes master BOLs
· Matches orders with appropriate carriers, verifies, and closes LTL orders in 3PL Central.
· Prints, labels, and assembles e-commerce packets.
· Prints e-commerce and small parcel labels.
· Prints packing slips or small parcel orders
· Creates, maintains, updates, and monitors various reports, sheets, and logs.
· Completes daily container yard check and dock sweep.
Minimum Work Experience / Knowledge:
? 2+ years' experience in a 3PL or trucking environment
? Prior customer service experience
? Expert MS Office skills
? Prior experience utilizing 3PL Central or a similar warehouse management system.
? Strong interpersonal skills to interact positively with employees, customers, and vendors.
? Clear and effective written and verbal communication skills.
? Strong analytical, organizational, time management and problem-solving skills.
? Ability to multitask in a fast-paced dynamic environment
? Self-motivated with strong work ethic and critical attention to details, deadlines, and prioritization.
Minimum Education / Training:
? High School diploma or G.E.D
Reports:
· None
Working Conditions:
? Office based position requiring extended periods of sitting and using a computer.
? Occasional time in the warehouse for inventory related responsibilities.
Physical Requirements:
? Not applicable
Preferred Education and Experience:
? Bachelor's Degree in logistics, business administration or a similar field
Please be advised that this job description is not designed to cover or contain a comprehensive listing of activities, duties, or responsibilities that are required of the employee. Other duties, responsibilities and activities may change or be assigned at any time with or without notice.


, Summerville
summerville, sc
Summerville, Sc
sc summerville,
Sc Summerville
summerville sc
summerville sc
summerville, sc

Summerville SC