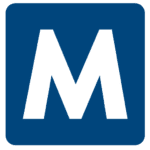 Apply with Google
Apply with Linkedin
Apply with Indeed
Job ID: 531643
Malone Staffing is looking for the perfect candidates to work in the food service / hospitality industry. Experience is a plus! However, our client will provide training.
Responsibilities:
Responsible for processes for patient tray delivery and retrieval, general housekeeping and cleaning task as assigned and floor stock delivery.

Accurately and in a timely manner delivers patient trays will courteous and following all standards to provide great customer service. Delivers and picks-up patient trays in a professional, timely and amiable manner.

To increase accuracy and satisfaction has delivery cart assembled with filled condiment bins; with items for each meal being served, bin for iced food items, and filled beverage air pots.

Complies with dietary restrictions on special, modified diets and food allergies or sensitivities to ensure optimal food preferences are met within guidelines of diet order limitations.
The Perks:
Pay: Starts @ $12.75 per hour – DOE
Shift: Various shifts available between 6am – 8pm
Medical, Dental and Vision
Weekly pay

Please call 270.215.1100 to schedule an interview
Malone Staffing is an equal opportunity employer


, Owensboro
owensboro, ky
Owensboro, Ky
ky owensboro,
Ky Owensboro
owensboro ky
owensboro ky
owensboro, ky

Owensboro KY