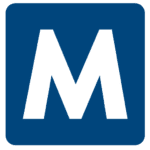 Apply with Google
Apply with Linkedin
Apply with Indeed
Job ID: 531622
Malone Staffing is scheduling interviews for a Heavy Equipment Service Repair Technician. This a full time Direct Hire opportunity with our client.
Job Summary:
The Heavy Equipment Field Technician / Mechanic is proficient in available Technology (TIS and TED) and in minor maintenance of all classes of equipment larger than 15,500 lb. capacity and yard spotter equipment. The Heavy Equipment Field Technician / Mechanic will project a positive, supportive and professional image to all of the dealership's customers, fellow associates, and dealership management while continuously practicing safe personal and work area habits.
General Duties and Responsibilities:
Diagnose, repair and service specialized products equipment (Toyota Heavy Duty (THD), CombiLift, Aisle-Master, Taylor-Dunn)
Ensure proper maintenance is performed on ProLift Toyota Material Handling vehicles assigned
Perform service job on time and right the first time
Maintain adequate and accurate parts inventory assigned
Obtain parts and technical information needed to repair equipment
Project a positive image by interacting with fellow employees, customers and management in a cooperative, supportive and courteous manner
Accurately communicate appropriate information to those who need to know on a timely basis
Communicate positively and courteously with our customers
Accurately update tablet when completing orders, time cards, support information, etc. and turn in on a timely basis
Educational/Job Requirements:
The ideal candidate will have a High School Diploma or equivalent, two or more years of mechanical experience, and a valid Class B CDL. The Field Technician / Mechanic, Specialty Products communicates to customers, and managers, which requires excellent verbal and written communication skills with a particular emphasis on listening skills. The ideal candidate will protect the organization's values by maintaining confidential information utilizing their ability to handle sensitive information.
Our client offers medical, dental, vision, profit-sharing, 401K, company paid life insurance, company paid short-term disability, paid parental leave, and other supplemental insurance options (i.e. – pet insurance). Paid time off is available after 30 days!
Pay: $25- $40 per hour DOE
If interested, please call 270.215.1100 to schedule an interview.


, Owensboro
owensboro, ky
Owensboro, Ky
ky owensboro,
Ky Owensboro
owensboro ky
owensboro ky
owensboro, ky

Owensboro KY