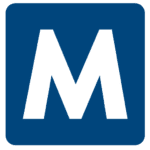 Apply with Google
Apply with Linkedin
Apply with Indeed
Job ID: 530016
General Responsibilities:
The position is responsible for the accurate accounting of inventory, including receiving, storing, recording, order picking, and shipping of customer materials; performs a variety of clerical duties including data entry and maintenance of electronic files and records. A Warehouse Cycle Counter may also act as liaison to the CSR team regarding mis-shipped orders, shortages, and timetables. They will also perform any other warehouse duties as needed, in support of the Warehouse Inventory Specialist and Inventory Manager.
Essential Tasks:
(These are intended only as illustrations of the various types of work performed. The omission of specific duties does not exclude them from the position if the work is similar, related, or a logical assignment to the position.)
·Perform cycle counts/audits (daily/weekly/monthly).
·Researching inventory overages and shortages.
·Use WMS software (3PL Central) to accurately reflect inventory.
·Update and maintain established KPIs/metrics.
·Maintain and prepare detailed records and files using appropriate software.
·Maintain documents & records needed to properly account and reconcile the movement of product.
·Ensure proper completion of a variety of inventory forms.
·Monitor locations of stored product as directed.
·Update Liquidation/Damage Log.
·Repackaging/repairing cartons for restock to the warehouse.
·Perform annual physical inventory of product as assigned.
·Meet individual productivity and accuracy measures, and contribute to overall department and facility productivity goals.
·Operate material handling equipment such as forklift, clamp, reach, pallet jack, or order picker, as needed.
·Perform all work in a safe and clean manner – maintain a safe workplace, free of clutter and hazards.
·Perform related work as required.


, Summerville
summerville, sc
Summerville, Sc
sc summerville,
Sc Summerville
summerville sc
summerville sc
summerville, sc

Summerville SC