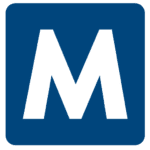 Apply with Google
Apply with Linkedin
Apply with Indeed
Job ID: 529732
Shipping Supervisor Highlights:
55K Salary

8AM-5PM First Shift

Summerville, SC Warehouse Location

Direct Hire (employee Day 1 with Client)
Shipping Supervisor Job Description:
The Shipping Lead is responsible for supervising employees and ensuring safety regulations are met. The Shipping Lead directs the activities of warehouse staff to ensure that products are retrieved from the warehouse and properly loaded for outbound shipments.
Key Responsibilities:
·Assign work and directly supervise team members including scheduling and timecard approval.
·Lead by example and train, motivate, and coach the team being supervised.
·Participate in the hiring, on-boarding, discipline, and review process.
·Ensure employees have the necessary equipment, materials, and documents to ensure successful completion of tasks.
·Monitor and adjust resources to achieve the daily delivery goals including the review, prioritization, and organization of all outbound orders.
·Balance workloads by taking readings throughout the day to achieve the appropriate level of volume by the projected time completion.
·Monitor the performance of staff and provide on-going training and retraining of employees to ensure they meet or exceed productivity standards.
·Ensure shipments are accurate, on time, and performed efficiently
·Monitor shipments which are maintained via record and documents.
·Prepare and process all paperwork relating to the shipping of orders.
·Communicate issues with shipping to management and / or Customer Service to resolve the problem and ensure that the orders are fulfilled.
·Support the warehouse administrative team in maintaining and updating inventories.
·Ensure storage areas and the warehouse are clean and tidy.
·Ensure safety policies, procedures and protocols are followed by team members.
·Lead team by example by loading trucks and / or performing other duties as necessary.
Minimum Work Experience / Knowledge:
·2+ years' experience working in a 3PL or warehouse environment
·Knowledge of warehouse operation best practices
·Ability to safely operate a pallet jack, hand truck, and other equipment utilized in the warehouse
·Clear and effective written and oral communication skills
·Strong interpersonal skills
·Proficient with basic math skills
·Ability to work independently, but also demonstrates commitment to teamwork by assisting colleagues when necessary, by being polite and helpful and maintaining a
professional working environment
·Demonstrates strong leadership skills by motivating team members, providing guidance, and delegating tasks
·Flexibility and a willingness to work within constantly changing priorities
·Strong work ethic, problem solving, time management, and organizational skills including effective and efficient space utilization
·Experience in a fast-moving environment, detail oriented, and can meet deadlines
·Able to observe health and safety regulations and maintain a safe working environment
·High School diploma or G.E.D



, Summerville
summerville, sc
Summerville, Sc
sc summerville,
Sc Summerville
summerville sc
summerville sc
summerville, sc

Summerville SC