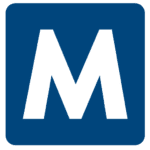 Apply with Google
Apply with Linkedin
Apply with Indeed
Job ID: 529609
Malone Workforce Solutions in Evansville has labor openings on the East side 1st shift only NO weekends! $14/per hour.
Malone Staffing is looking for workers that like to get paid to work out and work with a team member unloading freight and transferring freight to trailers on a dock warehouse 1st no weekends!
Monday- Friday no weekends – unless you volunteer for Saturday work
7am-3:30PM
Job Highlights:
Small Warehouse
Work at a steady pace
No weekends!
Weekly Pay!
Great East side location- Save on that gas!!
Job Skills needed:
Basic math skills
Basic reading skills
Following instructions
Following safety guidelines
Able to lift 45lbs consistently
Able to use or be trained to use a pallet jack
Must submit to a background and drug screen
Please call Malone Staffing at 812.463.3164 or text Malone Staffing at 812.497.8808 text the word labor or" dock work "
Malone Workforce Solutions is an equal opportunity employer


, Evansville
evansville, in
Evansville, In
in evansville,
In Evansville
evansville in
evansville in
evansville, in

Evansville IN