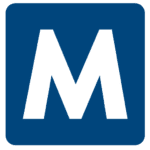 Apply with Google
Apply with Linkedin
Apply with Indeed
Job ID: 529509
New! Industrial Engineer, Wayne NE.
1st shift and direct hire! Apply today!
Position type – Direct hire
Salary – 70k – 90k
Shift – 1st shift (7:30am – 5:00pm) (Monday – Thursday)
Location – Wayne, NE (On-site) (Relocation assistance available)
Advancement Opportunities
Training and tuition reimbursement
JOB DESCRIPTION
The Position:
The Industrial Engineer is responsible for developing, documenting, and owning trailer assembly processes through the utilization of lean manufacturing principles. The Industrial Engineer is also responsible for evaluating existing manufacturing processes and configuring manufacturing systems to reduce cost, improve productivity and develop best practices within the production process. He/she will provide ergonomic analysis and risk mitigation to improve the safety of defined work.
QUALIFICATIONS
Requirements:
*Education: Bachelor's degree in Industrial Engineering
*Experience: 3-5 years' of Manufacturing experience required
*Skills:
-Strong communication and organizational skills
-Project management experience
-Excellent written and verbal communication skills
-Able to use AutoCAD or similar design software
-Deep knowledge in line balancing, manning calculations, productivity analysis/loss analysis, capacity analysis, ergonomic risk analysis, time studies, standardized work, PFMEA, lean manufacturing, and statistical process control
-Experience developing production simulation models
-Experience with low volume / high complexity manufacturing
-Knowledge Delmia software platform and/or TimerPro or similar time and motion study software a plus.
*Desired: Six Sigma certification
*Travel: Potential visits to vendors, other plants, or corporate office
Responsibilities:
*Implement, support and facilitate Lean Manufacturing principles to improve operational efficiencies and eliminate waste in the refrigerated trailer production facility.
*Perform time studies, capacity analysis, layout/production flow analysis and document standard work in a low volume, high variation facility
*Design flow of work to minimize waste and optimize throughput
*Develop and maintain standard labor hours, cycle time and takt time data
*Use data, information and reports to identify waste in the system and improve operational efficiency by utilizing value stream mapping and other tools
*Improve the flow and storage of material into and through the facility to reduce waste associated movement and handling
*Develop and document staffing plans for each segment of the facility
*Initiate and implement cost reduction projects
*Analysis and improve job safety through ergonomic risk identification and reduction
*Responsible for execution of the facilities PFMEA process
*Evaluate make-buy opportunities through the facility
Malone is an equal opportunity employer



, Wayne
wayne, ne
Wayne, Ne
ne wayne,
Ne Wayne
wayne ne
wayne ne
wayne, ne

Wayne NE