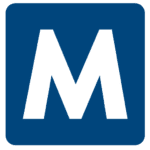 Apply with Google
Apply with Linkedin
Apply with Indeed
Job ID: 528959
ALL SHIFTS AVAILABLE!!
Pay: $19.00 – $23.00
Overview:
YOUR PASSION, ACTIONS & FOCUS is our Strength
We offer incredibly competitive pay and benefits that start on your first day of employment.
Things you can expect within your first 90 days:
Zero time waiting for benefits
Welcoming team with a great culture
On-the-job training
Forklift Operator – The associate is certified in the safe operation of assorted material handling equipment. Able to complete duties as directed by management both accurately and in a timely manner.
Responsibilities:
Maintains a safe work environment at all times. Reports any unsafe issues to the supervisor.
Focus on quality and accuracy as part of the company wide goal: Quality First
Display: Caring, Honesty, Accountability, Respect, and Trust (CHART).
Maintains a clean work environment at all times in accordance with sanitation standard operating procedures. Expected to maintain good general housekeeping practices throughout the facilities. Reports any sanitation issues to the supervisor.
Participate in user training that is led by qualified staff members that will include but is not limited to: hands on the job training, material handling safe practices, Warehouse Management System (WMS) navigation, and Standard Operating Procedures (SOP) training. Said trainings are documented accordingly.
For Forklift Operators, certified to safely operate material handling equipment in various areas and various applications. Some of the equipment types are: sit down counter balance, deep reach truck, order selector, turret truck, and electric pallet jacks. Equipment can be expected to be utilized in standard aisle configurations, wire guided configurations, and in refrigerated configurations. The equipment will be utilized for inbound trailer unloading, put away of stock, movement of stock, cycle counting of stock, picking of stock, and outbound loading of trailers.
The above duties are meant to be representative of the position and not all-inclusive.
Qualifications:
MINIMUM JOB REQUIREMENTS:
Education/Training: High School Diploma or GED.
Business Experience: One-year related experience or training.
KNOWLEDGE, SKILLS & ABILITIES:
General knowledge of RF equipment
General warehouse or distribution skills
Basic mathematical skills (counting, adding, multiplying)
Basic computer and calculator skills
PHYSICAL DEMANDS:
While performing the duties of this job the employee is:
Frequently required to stand
Frequently required to stoop, kneel, or crouch
Frequently required to reach with hands and arms
Frequently expected to work in refrigerated conditions
Frequently lift and/or move objects up to 35 pounds
Malone Workforce Solutions is an equal opportunity employer.
#lr1


, Shepherdsville
shepherdsville, ky
Shepherdsville, Ky
ky shepherdsville,
Ky Shepherdsville
shepherdsville ky
shepherdsville ky
shepherdsville, ky

Shepherdsville KY