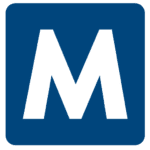 Apply with Google
Apply with Linkedin
Apply with Indeed
Job ID: 527919
Malone is hiring an Electronic Test Equipment Repair Technician.  Our client is seeking hardworking, teachable, dependable, integrity driven people that possess the drive and teamwork to bring out the best in themselves as well as those around them.  Apply today!
Position type: Direct Hire

Working hours: 8am – 5pm

Travel: – none

Location: (on-site in Grand Prairie, Texas)

Pay: Starting at $35.00/hour

Benefits: 100% employee paid benefits!

401k plan with company match

Tuition reimbursement
Job Description
Essential Functions and Responsibilities:
* Test, troubleshoot and perform component level restoration repairs of electro-mechanical test equipment to component level.  Not limited to but include the following manufactures: Megger, Fluke, Doble, High Voltage Inc. HV Diagnostics, Omicron, AEMC, Siemens, ABB, Eaton, Hipotrionics, Vanguard, ETI etc
* Proven ability to troubleshoot and repair often without supporting documentation such as schematics or wiring diagrams.
* Proper tracking and documentation of labor and materials associated with repair.
* Work to establish relationships with equipment manufacturers to support companies repair and maintenance efforts.
* Clean, Move, Pack and ship equipment when required.
* Utilize company software system to input data necessary to manage inventory.
* Maintain lab, tools and storage areas in a neat, clean and orderly condition.
* Maintain all shop equipment in good, safe working order.
* Assist in quality control and safety programs.
Core Competencies:
* Communication – Speaks clearly and persuasively in positive or negative situations.
* Participates in meetings; listens and gets clarification; writes clearly and informatively.
* Presents numerical data effectively; reads and interprets written information.
* Adaptability – Adapts to changes in the work environment; manages competing demands and is able to deal with frequent change, delays or unexpected events.
* Teamwork – Balances team and individual responsibilities and goals; exhibits openness to others' views, gives and welcomes feedback; contributes to building a positive team spirit; puts success of team above own interests.
* Self- Development – Highly teachable.  Demonstrates an openness and attitude of learning and developing. Committed to improving themselves by seeking to utilize their strengths and work on
weaknesses; strives for excellence; takes advantage of training opportunities.
* Judgment – Displays willingness to make decisions; exhibits sound and accurate judgment; supports and explains reasoning for decisions; includes appropriate people in decision-making process; makes timely decisions.
* Dependability – Consistently at work and on time, follows instructions, responds to management direction and solicits feedback to improve performance. Consistently completes tasks, projects, and assignments on time, with or without direct supervision and under routine and varying circumstances.
* Planning/Organizing – Prioritizes and plans work activities; uses time efficiently; plans for additional resources; develops realistic action plans.
* Critical Thinking – Proactive anticipation of issues; develops solutions.
* Initiative/Motivation – A self-starter; needs little oversight or direction; takes action beyond what is expected to complete assignments; willing to take on new responsibilities without being asked.
* Results – Focuses on completing essential tasks within an appropriate timeframe; is effective at setting priorities; demonstrates proficiency in both the quality and quantity of work; effectiveness of performance under pressure and/or opposition. Able to delegate responsibilities effectively.
Technical Competencies:
* Electronic Theory with repair and adjustment techniques for test and measurement equipment.
* Be able to fill out documentation
* Proficient in interpreting data derived from testing in order to determine acceptable testing parameters
Minimum Qualifications:
* Minimum of 2 years of component level repair experience.
* Skilled in Soldering, SMT preferred.
* Experience with troubleshooting and restoring electrical measurement equipment to factory levels.
* Good driving record with the ability to drive a company vehicle
* Have or willing to obtain First Aid/ AED/ CPR Cert.
* Be able to pass drug and background checks
Malone is an equal opportunity employer


TX, Grand Prairie
grand prairie, texas
Grand Prairie, Texas
texas grand prairie,
Texas Grand Prairie
grand prairie texas
grand prairie texas
grand prairie, texas

Grand Prairie Texas