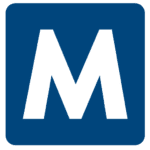 Apply with Google
Apply with Linkedin
Apply with Indeed
Job ID: 526530
We are looking for skilled Maintenance Technicians to join our team with MOBIS in West Point, GA! Great starting pay at $18.00/hour PLUS Overtime!
Maintenance Technician Perks:
Very competitive pay rate (rotating shifts):
1st shift – $18.00/hour
2nd shift – $19.50/hour
3rd shift – $19.00/hour

Climate controlled environment

Overtime available

Opportunity for hire with career advancement potential
Maintenance Technician Duties:
Dismantles machines or equipment, replaces defective parts and motors, and adjusts feed mechanisms.

Cleans and lubricates machine parts such as shafts, pulleys, gears, and bearings.

Replaces or repairs machine belts, chains, or cables.

Removes dust, dirt, grease, and waste material from machines.

Paints machines or equipment to prevent corrosion.

Bends and cuts conduit and wire, and drills holes in walls, floors, and ceilings for electrical connections.

Connects wire to motors, fixtures, and other electrical equipment, replaces switches and fuses, and splices wire and insulates wire with friction tape.

Bends, cuts, and threads pipe, cuts openings in walls, ceilings, and floors for pipes, and seals pipe joints with sealing compound.

Cuts out and joins parts for worktables, benches, shelves and other furnishings supporting assembly operations.

Operates welding machine to repair or join metal parts.

Furnishes Industrial Maintenance Technicians and Supervisors (and above) with materials, tools, and supplies.

Cleans work area, tools, and equipment.

Perform PM checks, service pneumatic and electric tools.

Perform cable testing and repair.
Adhere to company safety, quality, efficiency and cost reduction practices
Maintenance Technician Requirements:
High School Diploma/GED or Mechanical, Electrical or Maintenance Trade School or related training is required.

Must be able to work a rotating shift (3 shifts)

Must be able to work standing 8 -12 hour shifts

Flexibility in working in overtime including 12 hour shifts, holidays and weekends

Must be willing to submit to a drug screen and background check
Malone Workforce Solutions is an Equal Opportunity Employer.


GA, West Point
west point, georgia
West Point, Georgia
georgia west point,
Georgia West Point
west point georgia
west point georgia
west point, georgia

West Point Georgia