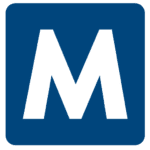 Apply with Google
Apply with Linkedin
Apply with Indeed
Job ID: 525567
Highlights:
Located in Summerville, SC (Nexton Area)
No Weekends!
Pay Rate is $19.00/hour
Pay increase to $20.00/hour once converted at 90 days. 
1st Shift availability 
8AM – 5PM 
Immediate Benefits!
Temp-Hire
Opportunities for advancement within company with future expansion dates set
Forklift Operator Duties:
Loading, unloading, shipping, and receiving warehouse products
Transporting products to different locations within DC
Pull inventory to prepare for shipment
Update inventory activity, lists, records, and log
Forklift Operator Requirements:
Able to regularly lift, push, pull carry and/or move up to 70lbs without assistance
HS Diploma or GED
At least 2 years prior Forklift experience 
General Questions About the Position:
1). What size forklift have you operated? Have you operated a 10K forklift? 8K?
2). Have you ever loaded a flat bed with 8 foot long bundles of plywood?
3). Have you ever loaded a truck (not flat bed) with 8 foot bundles of plywood?
4). Have you ever Unloaded a container of plywood or molding?
5). Are you familiar with the technique to drag plywood from a container because you cannot grab with your forks? Describe the process.


, Summerville
summerville, sc
Summerville, Sc
sc summerville,
Sc Summerville
summerville sc
summerville sc
summerville, sc

Summerville SC