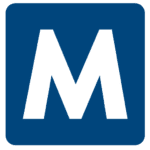 Apply with Google
Apply with Linkedin
Apply with Indeed
Job ID: 525109
Pay: $28.11 – $35.91 + $ 2,500 SIGN ON BONUS!
Shift: Swing Shift – alternates one week, 7a-3p, next 3p-11p & 3rd shift available
Location: Chatham, NY
Type: Direct Hire
Benefits: Health, Dental, Vision, 401K and Pension available!
You will enjoy working for us as we have amazing people and a highly collaborative culture. Global success hasn't changed our tight-knit feel – we've simply grown into a larger, more diverse family. Established in 1899! 120 years later and still going strong! We have thousands of jobs around the globe and encourage all of our associates to chase their dreams without having to find them in another company – it truly is a special place that above all values our employees and their safety!
Summary
In this position, the candidate is responsible for the safety of himself and fellow employees. Must be experienced in proper mold installation procedures, have a working knowledge and understanding of the five key processing parameters and to be able to utilize this knowledge to produce a quality product.
Day to day responsibilities include:
Focus on working safely and supplying processes and data to support an injury-free environment

Follow Division safety rules and demonstrate leadership in establishing and following Safe Work Procedures

Participate in safety audits of new and existing secondary equipment.

Participate in new mold inspection, installation, and setup

Possess sound troubleshooting skills and technical aptitude in order to conduct systematic analysis of tooling, processes, and machines to solve existing problems or implement a new process

Work with Engineering to assist in new process development and Plant Productivity initiatives

Work with Shift Process Technicians to improve efficiencies of existing processes

Understand Quality system and be able to interpret data as it relates to molding process

Be responsible for accurate and thorough documentation and data communication
Requirements/Experience:
Five years of hands-on practical experience preferred

Minimum two year technical degree preferred

Must pass Work Keys Mathematics and Technical aptitude testing to be considered

Working knowledge of IQMS system and basic PC literacy is required
Additional Job Description
Job Summary: Prepares systems, equipment, materials, and components for use during the production process.
Job Duties:
Processes raw materials for use in production, and performs quality control checks to ensure that established standards are met.

Sets up and operates production equipment, tests for functionality and adherence to established tolerances, and makes adjustments or repairs as needed.

May clean the workspace or perform routine maintenance after each production run.

Maintains records and documentation. Performs work under direct supervision.

Handles basic issues and problems, and refers more complex issues to higher-level staff.
Possesses beginning to working knowledge of subject matter.
Experience and Education:
Typically requires accreditation from a technical school or an applicable skilled trades program and 0 to 2 years of experience.

Must have Plastic Injection Molding Experience
Ability to work as part of a team.

Problem-solving skills.
Detail oriented

Ability to understand and follow directions.

Ability to lift/move heavy objects.

Manual dexterity.
This is a FANTASTIC opportunity with YOUR name on it!
Apply today!
Malone Workforce Solutions is an equal opportunity employer.


, Chatham
chatham, ny
Chatham, Ny
ny chatham,
Ny Chatham
chatham ny
chatham ny
chatham, ny

Chatham NY