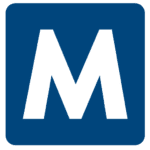 Apply with Google
Apply with Linkedin
Apply with Indeed
Job ID: 523873
Inside Sales Representative
Primary contact for external customers for aftermarket parts.  Work with Outside Sales, Service, Expediter and Order Specialist and other Norican departments to build strong relationships with customers to grow part sales.
 
Essential Functions Statement(s)
Safety Awareness – Ability to identify and correct conditions that affect employee safety.

Proactively contact customers to increase after market parts sales

Create and process parts quotes in a timely manner

Update and maintain customer information in Merlin

Team with Outside Sales Team to follow up and convert quotes into orders

Provide Order Specialists with accurate customer information to ensure sales orders are entered and confirmed

Coordinate with Sales Expediters to promptly process expedite emergency orders and follow up on past due orders to ship orders as quickly as possible

Coordinate with Order Specialist to accurately process formal complaints, customer returns and customer adjustments in a timely manner

Participate in development, training, and implementation of sales campaigns to gain new customers

Assist with projects and activities as requested.

Complies with all company policies.
POSITION QUALIFICATIONS
Customer Focused – Serves both external and internal clients by focusing effort on meeting the client's needs, understanding their concerns, and seeking to build trust

Customer Oriented – Ability to take care of the customers' needs while following company procedures.

Accountability – Ability to accept responsibility and account for his/her actions.

Communication, Written – Ability to communicate in writing clearly and concisely.

Communication, Oral – Ability to communicate effectively with others using the spoken word.

Accuracy – Ability to perform work accurately and thoroughly.

Analytical Skills – Ability to use thinking and reasoning to solve a problem.

Flexible – Must be flexible and willing to work in areas and on problems that may not normally be part of the position but are required for the efficient operation of the business.

Tactful – Ability to show consideration for and maintain good relations with others.

Organized – Possessing the trait of being organized or following a systematic method of performing a task.

Problem Solving – Ability to find a solution for or to deal proactively with work-related problems.

Research Skills – Ability to design and conduct a systematic, objective, and critical investigation

Ethical – Ability to demonstrate conduct conforming to a set of values and accepted standards.

Active Listening – Ability to actively attend to, convey, and understand the comments and questions of others.

Team Oriented – Strong emphasis as a team player that thrives in a changing team environment.
 
Education :
Degree is preferred or comparable work experience in related field.
Experience :
Experience in Inside Industrial Sales, including customer relation skills and the ability to sell value of the company
Computer Skills
Excellent PC application skills (MS Word, MS Excel, MS Office and CRM understanding).
 
Other Requirements
This position has access to very sensitive business information and is subject to a signed Confidentiality, Non-competition and Invention Assignment Agreement. Understanding of scheduling, purchasing, production, transportation, credits, debits, and accounting terms. Ability to work in a changing team environment, with efficiency, accuracy and as a professional. Must be flexible and willing to work in areas and on problems that may not normally be part of the position but required for the efficient operation of the business. Must be professional in working with different personalities and under occasional stressful situations. Knowledgeable of product developments, nomenclature and its relation to sales analysis and operating statements.


GA, Lagrange
lagrange, georgia
Lagrange, Georgia
georgia lagrange,
Georgia Lagrange
lagrange georgia
lagrange georgia
lagrange, georgia

Lagrange Georgia