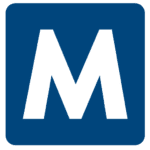 Apply with Google
Apply with Linkedin
Apply with Indeed
Job ID: 523733
We measure our success through the successes of our customers. Our DNA is built upon Customer Obsession, Ownership and Continuous Improvement (Hustle). We achieve our goals by means of experience, state-of-the-art technologies, creativity, passion and a commitment to quality, innovation and having fun! Come and join our team today!
Starting at $17.50/hr!
Position Summary:
We are hiring detail oriented Warehouse Operators to accurately and efficiently assemble custom kits for our clients as well as pick and pack orders. This role requires the ability to work in a fast paced, high volume environment as well as the ability to use a computer. Come join our team where you can take pride in your work, while producing quality custom kits and exceeding customer expectations. In this role, you will have the opportunity to constantly grow and develop your skills through hands-on training that continues throughout your career.
Overall Responsibilities:
Assemble custom kits and pick/pack orders
Determine whether finished product meet quality standards for customers
Work independently with a sense of urgency and purpose
Make decisions based on quantity of work and required finishing time to meet shipment deadlines
Follow Return's disposition playbook
Maintain neat and orderly workspace
Use of SAP/ERP for inputs and outputs
Any other task as directed by the supervisor
Job Requirements:
High School Diploma or equivalent education
Physical Demands & Work Environment:
Stand, bend, stoop, lift, and walk majority of your shift
Ability to work in a non-climate controlled environment
Maximum unassisted lift 35 lbs., average lift, less than 10 lbs.
Requires ability to use a keyboard, monitor, RF scanner and calculator
Requires the ability to communicate verbally
Must be able to work in a non-climate controlled environment
Standard General Security Roles and Responsibilities
Understand and adhere to policies, guidelines and procedures pertaining to ethics and compliance, the protection of Information Assets, integrity of customer transactions, proper and ethical utilization of access privileges and resources provided to perform the role. Fully comply with all provisions of the Company Code of Conduct, Acceptable Use Policy and Confidentiality Agreement.
Protect company assets, systems, proprietary and confidential information in accordance with our company's Confidentiality policy and Corporate Information Security Policies and Procedures.
Proactively report actual or suspected ethics and compliance violations, vulnerabilities, security incidents and breaches in the confidentiality, integrity or availability of Information assets as per the Company's Incident Reporting Process.
Process personal data, client data and employer business specific data in accordance with customer contracts, company guidelines and federal and state requirements.
About our company:
We provide a comprehensive range of services and solutions to our business partners in the consumer electronics, high-tech, telecommunication, networking and industrial sectors. With more than five decades of experience and our global footprint we create value for our customers and ensure that they are well equipped for the challenges of their markets.
We are an internationally networked outsourcing provider. More than 65,000 employees design and implement solutions for all kinds of business processes across integrated service chains, for business customers from around the world. Its portfolio includes all services related to the creation and distribution of printed materials and digital storage media, as well as data management, customer care, CRM services, supply-chain management, digital distribution, financial services, professional and custom IT services, and the direct-to-customer distribution of educational media.
The company is an Equal Opportunity Employer and values the array of talents and perspectives that a diverse workforce brings. All qualified applicants will receive consideration for employment without regard to race, national origin, religion, age, color, sex, sexual orientation, gender identity, disability, or protected veteran status.


KY, Shepherdsville
shepherdsville, kentucky
Shepherdsville, Kentucky
kentucky shepherdsville,
Kentucky Shepherdsville
shepherdsville kentucky
shepherdsville kentucky
shepherdsville, kentucky

Shepherdsville Kentucky