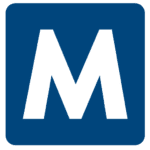 Apply with Google
Apply with Linkedin
Apply with Indeed
Job ID: 523448
Malone is hiring for a Toyota Supplier in San Antonio, TX! 
Dedicated shifts: No Rotation, Weekly Pay, Contract to Hire. 
Production Associate Responsibilities: 
Warehousing Duties:
Process, pick, move, stock, scan, label and record warehouse stock products accurately. 

Stock according to designated inventory locations.

Report any discrepancies to leads.

Prepares orders using scanner gun.

Make deliveries to specified drop zones throughout plant.

Checking quantity of product and verifying matches between purchase order numbers and part numbers.

Follows process to issue orders to customers at pick up window.

Operate warehouse vehicles and equipment safely. 

Keep a clean and safe working environment and optimize space utilization. 
Production Duties:
Always follows all safety and PPE requirements.

Works with other team members to complete wrap application on new vehicle.
Uses endurance and physical strength to roll out, apply and cut clear wrap film on vehicles. 
Apply wax sealant to under body of vehicle, accurately, in a timely manner. 
Flexibility for heavy Overtime when given.
Uses time management to make sure job is complete within set time to keep line running. 
Adheres to set quality standards of Toyota. 
Reports any issues, abnormalities, or safety concerns to leads. 
Qualifications:
Must submit to a background check and drug screen
Must be flexible to work any schedule, and potential daily overtime and Saturdays as needed.
Ability to speak, read, and write English required. 
Basic math skills required.
Ability to stand, walk, squat, stoop, and reach for 8 – 12 hour shifts.
Ability to work in a non-climate controlled area.
Malone is an Equal Opportunity Employer.


TX, San Antonio
san antonio, texas
San Antonio, Texas
texas san antonio,
Texas San Antonio
san antonio texas
san antonio texas
san antonio, texas

San Antonio Texas