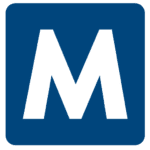 Apply with Google
Apply with Linkedin
Apply with Indeed
Job ID: 522978
Production Associate – Formation JD
 
Stack Batteries onto the conveyor line to begin battery forming process.

Remove and attach jumpers and aside, slide battery from layer board onto conveyor, aside hi-rise lumber or pallets, maintains efficient production flow, stack off obvious rejects, remove process vents, top off according to specification, perform process and quality checks as specified, replace process vents with finish vents, as needed.

Polish terminals using appropriate hand or wire brush and remove residue from cover. Operate manual hirater or bitrode and/or OCV meter to test quality. Shrink-wrap batteries as required. Use hand brander as needed.

Decorate batteries according to customer requirements. Able to retrieve specs from computer terminal. Maintains adequate decoration stock on line.

Stack off rejects to pallet. Palletize batteries to customer requirements utilizing SAP BES procedures and equipment, maintaining accurate production counts and filling customer orders as complete as possible.

Participates in developing and improving Standard Work Practices for each area and consistently reviews them for effectiveness through team meetings and practice.

Service equipment washer and dryer as necessary. Clean or wipe batteries as needed. Repair posts on batteries as needed.

Keep work area clean and orderly, clean machines and area per shift and perform regular preventative maintenance.

Performs other duties as assigned.
Requirements:
High School diploma or GED

Ideal candidate would have previous manufacturing experience.
Working Conditions:
100% of time spent on production floor where there is exposure to lead and warm temperatures.


TX, San Antonio
san antonio, texas
San Antonio, Texas
texas san antonio,
Texas San Antonio
san antonio texas
san antonio texas
san antonio, texas

San Antonio Texas