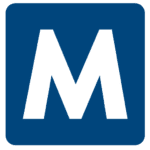 Apply with Google
Apply with Linkedin
Apply with Indeed
Job ID: 522886
Job Title – Maintenance Mechanic – Direct Hire
Details:
Job Location –

Robesonia, Pennsylvania

Shift: 3rd shift (9:45pm-6am)
Sunday night- Thursday night schedule (train on 1st shift)
Pay: $26.60/hour with opportunity to advance to $32+/hour

Direct Hire position

Great Benefits

Opportunities to grow within the company
Day-to-Day:
Install and maintaining auxiliary equipment as required by production
Maintain and repair utility and facility-related equipment as directed by the Plant Engineer.
Assist/train other maintenance personnel with repairs, PM's, and rebuilds.
Collaborate closely with other departments and teams for proactive problem resolutions.
Maintain a safe, clean and organized work area.
Manage small projects to maintain or upgrade equipment.
Test and calibrate shop machines
Qualifications:
Experience in an industrial environment or military experience troubleshooting, repairing and maintaining manufacturing equipment
Ability to read and work from blueprints, mechanical and structural drawings
Experience with PLC and motor controls preferred
Practical knowledge with shop mathematics, electricity, mechanical and hydraulics
Comfortable with mechanical lifts, ladders, kneeling, bending and twisting; lifting up to 50 lbs
Working independently and managing multiple tasks in an off shift position with rotating shifts that will require overtime including weekends
Malone Solutions and their partner company are both equal opportunity employers.




, Robesonia
robesonia, pa
Robesonia, Pa
pa robesonia,
Pa Robesonia
robesonia pa
robesonia pa
robesonia, pa

Robesonia PA