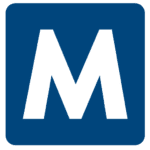 Apply with Google
Apply with Linkedin
Apply with Indeed
Job ID: 522702
Brief Summary:
The inspection, testing, sorting, and sampling of small machined, fabricated, or assembled parts for defects, wear, and deviations from specifications. May use precision measuring instruments and/or complex testing equipment.
Responsibilities include:
Effective communication skills

Familiarity with devices for measuring dimensions.

Ability to handle small parts (size range from dime to quarter)

Sitting between 6-8hrs/day

Good Eyesite (ability to clearly distinguish colors and shades)

Ability to perform basic math

Reading Comprehension – Understanding written sentences and paragraphs in work related documents and Visual Aids

Writing – Communicating effectively in writing as appropriate for the needs of the audience.

Active Listening – Giving full attention to what other people are saying, taking time to understand the points being made, asking questions as appropriate, and not interrupting at inappropriate times.

Critical Thinking – Using logic and reasoning to identify the strengths and weaknesses of alternative solutions, conclusions, or approaches to problems.

Monitoring – Monitoring/Assessing performance of yourself, other individuals, or organizations to make improvements or take corrective action.

Time Management – Managing one's own time to meet production needs.
Work Knowledge:
Attention to Detail – Job requires being careful about detail and thorough in completing work tasks.

Dependability – Job requires being reliable, responsible, dependable, and fulfilling obligations.

Integrity – Job requires being honest and ethical.

Cooperation – Job requires being pleasant with others on the job and displaying a good-natured, cooperative attitude.

Initiative – Job requires a willingness to take on responsibilities and challenges.

Self-Control – Job requires maintaining composure, keeping emotions in check, controlling anger, and avoiding aggressive behavior, even in difficult situations.

Adaptability/Flexibility – Job requires being open to change (positive or negative) and to considerable variety in the workplace.

Stress Tolerance – Job requires accepting criticism and dealing while communicating calmly and effectively.

Achievement/Effort – Job requires establishing and maintaining personally challenging achievement goals and exerting effort toward mastering tasks.
Ability to lift up to 25 lbs.

Primary functions require sufficient physical ability and mobility; to stand or sit for prolonged periods of time; to occasionally stoop, bend, kneel, crouch, reach, and twist; to lift, carry, push, stand, walk, turn, pivot and stand for long periods of time.  

Work in repetitive environment to include one or more of the following: Grasp Grip, Reach, Pull, Push, Bend, Squat, Kneel or Balance.

Will be subject to repetitive motion of arms, wrists, hands, and fingers.

Specific vision abilities required by this job include close vision, distance vision, color vision, peripheral vision, depth perception and ability to adjust focus.


, San Antonio
san antonio, tx
San Antonio, Tx
tx san antonio,
Tx San Antonio
san antonio tx
san antonio tx
san antonio, tx

San Antonio TX