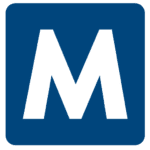 Apply with Google
Apply with Linkedin
Apply with Indeed
Job ID: 521804
Malone is hiring for load builders at a large lumber yard company in the Riverside CA .  This is a 1st shift position from 6AM-2:30PM. Pay range is $17.28 per hour. 
Must be able to work overtime and weekends
Lots of overtime and opportunity to get hired on to carpenters union!
Loads and unloads materials onto or from pallets, and installs strapping, bracing or padding to prevent shifting or damage in transit. Performs load-building, determining the appropriate weight, composition, and placement of load based on customer order and capacity of delivery vehicle to ensure load is balanced and safe for hauling. Conveys materials to or from storage to designated area using hand truck, electric dolly, forklift or other devices
Load builder requirements:
Must be willing to submit Drug Screen/Background check
Malone is an equal opportunity employer.


CA, Riverside
riverside, california
Riverside, California
california riverside,
California Riverside
riverside california
riverside california
riverside, california

Riverside California