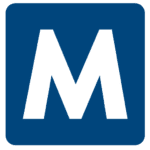 Apply with Google
Apply with Linkedin
Apply with Indeed
Job ID: 521725
Malone Workforce Solutions is currently seeking individuals for the nation's largest supplier of end-to-end pharmaceutical samples. 
Job Description
Pick case quantities and build pallets for extended period.
Pick replenishments in the Refrigerator and Freezer.
Retrieve replenishments from drop zones and deliver to pick modules using a pallet jack.
Operate a powered stretch-wrap machine.
Build pallets and break pallets down as needed.
Verify inventory levels in locations by performing cycle count process in WMS.
Assorted WMS tasks such as receiving incoming materials, counting, sorting, verification of item numbers, lot numbers, expiration dates, counting, data entering, and other visual verifications will be conducted frequently.
Ability to use a pallet jack, may be trained to use a walkie-rider.
Always maintains good general housekeeping practices in accordance with standard operating procedures. Reports any housekeeping issues to the supervisor.
Participate in user training that is led by qualified staff members that will include but is not limited to: hands on the job training, material handling safe practices, Warehouse Management System (WMS) navigation, and Standard Operating Procedures (SOP) training.
Highlights:
Temperature controlled warehouse environment
Monday-Friday 8:00 AM – 4:30 PM
Requirements:
Highschool Diploma 
Must be willing to submit to a background check and drug screen
RF Scan Gun Experience necessary
Warehouse experience necessary
Malone Workforce Solutions is an equal opportunity employer.


IN, Charlestown
charlestown, indiana
Charlestown, Indiana
indiana charlestown,
Indiana Charlestown
charlestown indiana
charlestown indiana
charlestown, indiana

Charlestown Indiana