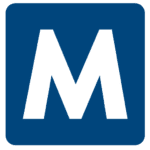 Apply with Google
Apply with Linkedin
Apply with Indeed
Job ID: 519344
Malone Workforce Solutions is now hiring for Rentokil in Scarborough, Maine! Do not miss out on your chance to apply today and jump start your career!
Shift: 1st shift, 2-5 days a week.
Pay Rate: $17-18 an hour!
We are accepting full time and part time applicants. Apply today!!!
General Laborer Responsibilities:
Sealing entry points on homes and building to prevent wildlife from entering.
Replacing insulation where needed.
General Laborer Qualifications:
Valid driver's license
Able to lift up to 50 lbs.
Capable of working in tight spaces such as attics and basements
Ability to climb up to 18' on a ladder.
The Perks:
Full Time benefits
Weekly pay
Malone Solutions is an equal opportunity employer.


ME, Scarborough
scarborough, maine
Scarborough, Maine
maine scarborough,
Maine Scarborough
scarborough maine
scarborough maine
scarborough, maine

Scarborough Maine