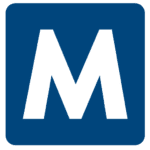 Apply with Google
Apply with Linkedin
Apply with Indeed
Job ID: 513687
Malone Staffing is hiring for a great local company in Henderson for Light Line Worker/ Operator Monitoring and Checking& Packing Parts 2nd and 3rd shift!! Do you want to work for a great company with great benefits and be Valued for You?? Call or Text Malone Staffing today!! Malone Staffing 270.714.1162 Are People are our Passion!! Interview and get hired on within 3 months if you are that dependable worker our customers are looking for!
Shifts & Pay: 2nd and 3rd shift currently open:
M-F $14.50
2nd: 4p – 12am or
3rd: 12a – 8pm
Some Overtime as needed!
Temp to Hire! Fast!
Weekly Pay!
Company Picnics and Appreciation!
Great Benefits!
Job Description-Production Line :This valued team member will receive, handle and package finished product from automated production line according to specifications.
Essential Functions:
Help Inspect for any product flaws

Aids in start-up and shut-down of line- Get Packaging Ready

Works with the Operator to ensure production flow

Completes monitoring functions

Completes quality review of product

Performs additional fabrication to manufacture product ( thread, glue fittings, etc.)

Prepares manufacture product for palletization (e.g. bundle, tape, stack, , push cart) up to 10lbs

Palletizes and restocks palletizing equipment

Keeps area clean of excess debris

Grinds rejected product

Job Requirements:

Previous industrial experience preferred

On-the-job training provided

Demonstrated ability to effectively interact with individuals and groups both within and external to the department to achieve desired results

Attention to detail, especially in situations requiring precise limits, tolerances or standards, and in pictorial or graphic material

Ability to communicate and record results in English

Ability to perform basic math

Dress Code:

Casual Dress and Steel-Toe Shoes are required
Call or Text Malone Staffing today! Malone Staffing 270.714.1162 Call or Text the word " 2nd or 3rd shift" to 270.714.1162
Malone Staffing is an Equal Opportunity Employer


KY, Henderson
henderson, kentucky
Henderson, Kentucky
kentucky henderson,
Kentucky Henderson
henderson kentucky
henderson kentucky
henderson, kentucky

Henderson Kentucky