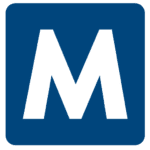 Apply with Google
Apply with Linkedin
Apply with Indeed
Job ID: 504951
Do you like to operate heavy machinery? Familiar with the Steel Industry? If yes, then Overhead Crane Operator is the position for you!

Warehouse Associate Highlights:
Pay Rate is $19.50/hour (Negotiable DOE)

Weekly pay

Production BONUS paid out Monthly eligible on day 1!

Temp-to-hire after 90 days

1st and 2nd shift openings!

Client offers excellent benefits package and 401K once hired on permanently
Warehouse Associate Duties:

Will train as a warehouse associate and be moved to operating crane after 3 months of training is completed.
?Scanning steel coils to ensure proper location within warehouse/inventory control

Building and organizing wooden pallets

Operates traveling or stationary overhead crane to lift, move, and position loads, such as machinery, equipment, products, and solid or bulk materials, using hoisting attachments, such as hook, sling, electromagnet, or bucket

Observes load hookup and determines safety of load.

Manipulates or depresses crane controls, such as pedals, levers, and buttons, to regulate speed and direction of crane and hoist movement according to written, verbal, or signal instructions.

Cleans and maintains crane and hoisting mechanism.

Inspects crane for defective parts and notifies supervisor of defects or malfunctions.
Warehouse Associate Requirements:
High School Diploma or Equivalent

Previous 1-2 years warehouse experience and/or steel industry experience

Must be willing to submit to a background check and drug screen
Malone Workforce Solutions is an Equal Opportunity Employer.


SC, Huger
huger, south carolina
Huger, South carolina
south carolina huger,
South carolina Huger
huger south carolina
huger south carolina
huger, south carolina

Huger South Carolina