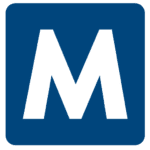 Apply with Google
Apply with Linkedin
Apply with Indeed
Job ID: 504943
Calling all Pickers! We have an amazing opportunity that allows for cross training and advancement within a Ladson, SC warehouse. Apply today to join our amazing team!





Picker Highlights:
1st shift with 8:00AM or 9:00AM shift start options
Over time paid out
Temp-to-Hire


Pay Rate is $16.50/hour


Immediate eligibility for benefits


Temp-Hire 90 Days
Picker Duties:
Order picking per pick ticket requirements. Maintain accuracy, cleanliness, 5S practice, and maintain pick rate requirements.
• Pick orders from carousel, main, flow racks/pick module and other areas as necessary. Use RF scanner for picking.
• Read orders for shipping information, special instructions, product location and quantity accurately.
• Cycle counting and inventory control.
Picker Requirements:
Must have 3-5 years relative experience working within Distribution Center/Warehouse



Computer skills – experience with Microsoft Office Products – Outlook, Word, Excel and AS400 knowledge.




Repetitively lift up to 50lbs
Good verbal and written communication skills.

Ability to read, do basic mathematics.

Understand and respond to written and verbal instructions in English for the purposes of safety, work instructions, policies, etc.


SC, Ladson
ladson, south carolina
Ladson, South carolina
south carolina ladson,
South carolina Ladson
ladson south carolina
ladson south carolina
ladson, south carolina

Ladson South Carolina