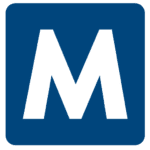 Apply with Google
Apply with Linkedin
Apply with Indeed
Job ID: 504940
Malone has Tugger Positions with an Automotive Plant
Ladson, SC
Temp-Hire
Pay Rate: 16.000/hour
Shift Differential +1.00 for 2nd and 3rd shift.
Openings on 1st, 2nd, and 3rd shift
Benefits offered Day One
Position Purpose
To operate a powered tugger to transport materials for outbound delivery to plant.
Responsibilities
Adherence to safety principles at all times

Know and follow standard work procedures and safety rules for all tasks assigned

Daily inspection and documentation of tugger

Inspect product for damage and property scan by machine to ensure safe transport and proper placement

Move controls to operate tugger and transport materials between loading, processing, and storage areas

Retrieve materials from picking inventory, scan, and follow scanner instructions on screen to lace material in correct location on outbound dock for uploading
Knowledge and Skills Required
Complete training and company certification requirements for tugger

Materials Handling Equipment Operation

Equipment utilization in area of assignment

Hydrogen fueling
Requirements
Must be able to frequently walk around a warehouse floor

Must be able to lift 50lbs on a frequent basis

Must be able to identify labels on upper rack levels and overhead signs
Physical Demands/Work Environment
This job operates in a warehouse environment.
Noise level may be high
The employee is frequently required to stand, walk, and sit for long periods of time. Bending and/or reaching may be required.

Personal Protective Equipment must be worn at all times while on Shop Floor to prevent injury to self or others.


SC, Ladson
ladson, south carolina
Ladson, South carolina
south carolina ladson,
South carolina Ladson
ladson south carolina
ladson south carolina
ladson, south carolina

Ladson South Carolina