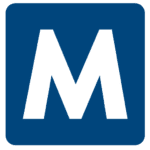 Apply with Google
Apply with Linkedin
Apply with Indeed
Job ID: 504936
Warehouse Associate Highlights:
1st, 2nd, and 3rd shifts available
Pay Rate is $16.00/hour or $17.00/hour for night shifts
Permanent Position!
Benefits offered on first day!
Essential Functions:
HEAVY LIFTING THROUGHOUT YOUR SHIFT

Picks customer orders from racks and storage areas in the warehouse and stages them in the appropriate area for shipment.

Unpacks materials from vendors, attaches the appropriate identification tags (brand labels), and stocks in the appropriate areas for shipment.

Unitizes orders for shipments based on assortment of products in accordance with company specifications.

Operates the stretch wrap machine for packaging when required for certain products.

Keeps supervision informed of all quality, receiving, or shipping problems.
Requirements

Must be able to lift at least 70lbs independently

Must have at least 2 years consecutive prior warehouse experience as a Material Handler

Must be able to work Overtime as directed


SC, Summerville
summerville, south carolina
Summerville, South carolina
south carolina summerville,
South carolina Summerville
summerville south carolina
summerville south carolina
summerville, south carolina

Summerville South Carolina