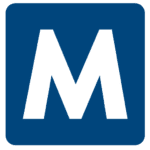 Apply with Google
Apply with Linkedin
Apply with Indeed
Job ID: 504921
Material Handler Openings in Summerville, Ladson, and North Charleston



Pay rate ranges 15.50-17.00/hour depending on location and experience

1st, 2nd, and 3rd shift options

Temp-Hire after completing 90 days!

Benefits immediately offered day 1!



Mission of the Position:
The employee is responsible for, but not limited to, ensuring the timely, economical and thorough processing of materials in the system.
Common Functions:
Promote, comply and adhere to safety standards and OSHA regulations

Comply with quality standards

Support and enforce the Client's spirit

Submit and support suggestions / ideas for improvement / Kaizen

Adhere to 5S standards in area of responsibility

Promote the Client's Team Empowerment Program (S.T.E.P.)

Comply with the emergency strategies set in place

Execution of tasks and processes according to training manuals and work instructions

On time processing of material flow
Essential Job Functions
Time- and quality-oriented processing of material in the area of responsibility

Implementation of tasks and processes according to work and job descriptions in the area of responsibility

Filing and archiving of applicable paperwork

Accurate documentation for the areas' assigned systems

Immediate reporting of all deviations from the target data or damages to the team leader

Support during year-end inventory

Material Handler duties as assigned (lifting up to 50lbs)

Miscellaneous tasks as assigned by management in accordance with skill level
Education:
High School Diploma, or equivalent
Competence
50% Competent Knowledge and Performance –

Proven ability to apply knowledge and skills required for the job, without constant supervision.

75% Advanced Knowledge and Performance –

Has the knowledge and skills to make improvements in the process. Has work experience, and can train others.

100% Expert Knowledge and Performance –

Has the knowledge, skills, and expertise to develop strategies on the topic. Has work experience and can train others


SC, Ladson
ladson, south carolina
Ladson, South carolina
south carolina ladson,
South carolina Ladson
ladson south carolina
ladson south carolina
ladson, south carolina

Ladson South Carolina