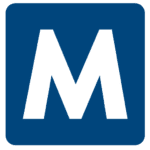 Apply with Google
Apply with Linkedin
Apply with Indeed
Job ID: 50277
Forklift Operator Summary:
Do you have the skills to operate Powered Industrial Equipment? Malone Workforce Solutions is looking for you. We have a Powered Industrial Equipment/ Forklift Operator position with a company in Renaissance South Business Park. This company has been in business for many years and puts employees and safety first. Day and night, shift positions are available.
Forklift Operator Highlights:
Temp-to-hire

$15.00/hour

Located in South Louisville near Outer Loop

1st and 2nd shifts available
Forklift Operator Responsibilities:
Operate, monitor, and help maintain machine and equipment

Operate computerized scanning equipment
Perform tasks associated with shipping, receiving and storage of product
Must be tolerant to exposure to heat, cold, noise, dust

Must be able to operate Powered Industrial Vehicles
Forklift Operator Requirements:
​Must be willing to submit to a drug screen and background check

High School Diploma/ GED

Solid work history

6 – 12 months of warehouse experience
Malone Workforce Solutions is an Equal Opportunity Employer.
276

KY, Louisville
louisville, kentucky
Louisville, Kentucky
kentucky louisville,
Kentucky Louisville
louisville kentucky
louisville kentucky
louisville, kentucky


KY, Louisville
louisville, kentucky
Louisville, Kentucky
kentucky louisville,
Kentucky Louisville
louisville kentucky
louisville kentucky
louisville, kentucky

Kentucky Louisville