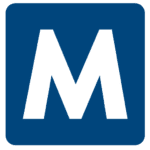 Apply with Google
Apply with Linkedin
Apply with Indeed
Job ID: 500891
Malone Workforce Solutions is now hiring Production Associates in Fordyce, AR! These are temp to hire opportunities.
Do not miss out on your chance to apply today and jump start your career! This is a temp to hire opportunity. After 90 days of perfect attendance you will be hired on at a minimum of $16.39 per hour. Eligible for benefits the first of the month after being hired. Company paid life, accidental death and short term. Company offers quarterly attendance bonus' once hired on of $150.00 each quarter, end of the year perfect attendance payout would be $1000.00. I'm looking for quality candidates with manufacturing experience. With the desire to be hired on fulltime to start your career..
I have openings on day shift, hours listed below
Blue Team 1 (working Mon-Thurs 7am-5pm) $13.00
Primary Duties:
Responsible for packing items on skids, keeping work area clean, labeling items, measuring the product and quality control of the items on the skids. Attention to detail, ability to organize, you will also be trained on operating the machines.
Benefits & Perks:
Paid Weekly
Benefits
Temp-to-Hire
Growth Potential
Malone Staffing is an equal opportunity employer. We value diversity and encourage candidates of all backgrounds to apply. Please forward your resume/work history to amy,tomblinson@malonesolutions.com
We look forward to reviewing your application and potentially welcoming you to the team!


AR, Fordyce
fordyce, arkansas
Fordyce, Arkansas
arkansas fordyce,
Arkansas Fordyce
fordyce arkansas
fordyce arkansas
fordyce, arkansas

Fordyce Arkansas