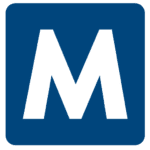 Apply with Google
Apply with Linkedin
Apply with Indeed
Job ID: 492032
Join an automotive manufacture with an outstanding reputation experiencing significant growth.
Summary:
The Quality Process Engineer is responsible for solving problems in plant or at the customer as a result of process issues as well as improving and monitoring the quality process. The QPE is responsible for implementing solutions under tight deadlines (8D, 5 Why's, 3 or 5 panels), and following up on engineering changes, process and products changes in order to assist in timely PPAP/ISIR submission to our customer.
Responsibilities:
Lead and manage the Quality hourly team members

Responsible for all Quality Process activities including daily operation, customer interaction

Implement and Audit corrective actions regarding quality issues

Work with Customers, Program Management, Design and plant to ensure smooth launch of all new programs

Participates in product development to ensure Quality products are developed

Ensure that Customer and Supplier quality issues are resolved using problem solving methods

Coordinate all the activities needed for the implementation of containment actions and process improvement activities
Core Tools (SPC,MSA,PPAP,APQP)

5 Phases, Drill, Deep & Wide, 8-D and/or other problem solving tools.

GD&T Drawing Interpretation

Complex data analysis
3 years in the Automotive Manufacturing Industry

2 years' experience as a Quality Engineer

Manage team of 30+associates

Must have at least 2 years of Supervisory experience

Must be able to interact with customer and team members with respect, tact and a desire to understand issues
Bachelor's Degree in ME, IE or EE (or years of experience as a quality engineer with an automotive manufacture)
Malone Solutions is an equal opportunity employer.


GA, West Point
west point, georgia
West Point, Georgia
georgia west point,
Georgia West Point
west point georgia
west point georgia
west point, georgia

West Point Georgia