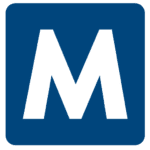 Apply with Google
Apply with Linkedin
Apply with Indeed
Job ID: 477167
Malone Workforce Solutions is hiring multiple Quality Technicians in Addison and Elgin. These are 2nd & 3rd Shift Temp to Hire opportunities paying up to $20 an hour. Apply Now!!
Quality Tech Highlights:
Up to $20 an hour

2nd & 3rd shift opportunities

Weekly Pay

Temp to Hire
Quality Tech Responsibilities:


Completes in coming inspection of raw materials as assigned per our ISO Procedures.

Completes in process inspections as assigned.

Completes final inspection on finished goods and associated paperwork.

Interprets engineering drawings, schematic diagrams, or formulas and confers with management or engineering staff to determine quality and reliability standards.

Selects products for tests at specified stages in production process, and tests products for variety of qualities such as dimensions, performance, and mechanical, electrical, or chemical characteristics.

Records test data, applying statistical quality control procedures.
Evaluates data and writes reports to validate or indicate deviations from existing standards.

Recommends modifications of existing quality or production standards to achieve optimum quality within limits of equipment capability.

Prepares graphs or charts of data or enters data into computer for analysis.
Any and all duties assigned.

Quality Tech Requirements:

Familiarity with basic inspection equipment (Caliper, Micrometer).

Able to read blueprints and understand basic tolerances.

Knowledge of all applicable quality standards.

Must be willing to submit to a background check and drug screen
Malone Workforce Solutions is an Equal Opportunity Employer.


IL, Addison
addison, illinois
Addison, Illinois
illinois addison,
Illinois Addison
addison illinois
addison illinois
addison, illinois

Addison Illinois