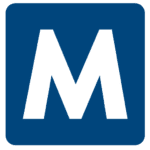 Malone
Apply with Google
Apply with Linkedin
Apply with Indeed
Job ID: 38409
Corporate Buying Associate

Discover a great career supporting the buying team in the corporate office of an international chain in the St. Charles area that treats its staff very well. This is a direct hire, permanent, full-time opportunity and amazing benefits are offered!
Corporate Buying Assocate Duties:


Manage multiple, concurrent projects: coordinate information and meet deadlines

Maintain calendars; schedule meetings, calls and appointments

Update databases and purchasing systems

Prepare reports, documents and meeting materials

Communicate with vendors

Maintain filing systems

80% product development 20% Administrative



Corporate Buying Assistant Compensation and Benefits:


Salary: $46,000-$48,000

Medical, Dental, Vision, Disability and Life Insurance

Prescription Card

401K with 5% Company Match

1-week vacation at 6 months additional week at 12 months

7 paid holidays, 3 paid sick days, 2 paid personal days

Corporate Buying Assistant Qualifications:


2 years administrative or customer service experience

High School Diploma or GED required; Associates Degree Preferred

Proficient Word and Excel

Strong communication, organizational, prioritizing, multi-tasking and time management skills
Malone Workforce Solutions is an Equal Opportunity Employer.
276

IL, Downers Grove
downers grove, illinois
Downers Grove, Illinois
illinois downers grove,
Illinois Downers Grove
downers grove illinois
downers grove illinois
downers grove, illinois


IL, Batavia
batavia, illinois
Batavia, Illinois
illinois batavia,
Illinois Batavia
batavia illinois
batavia illinois
batavia, illinois

Illinois Downers Grove