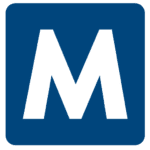 Apply with Google
Apply with Linkedin
Apply with Indeed
Job ID: 380373
Malone Staffing is looking for1st shift production line operators at a great location in Evansville with a great company!

Do you need an 8 hour shift in Evansville to save on gas and have weekends off? Call Malone Staffing and start work right away!!



Production Job duties:


Assemble Compounds to conveyer.

Wrap finished products

Place

finished

parts on the conveyor

Make

appropriate

packaging for shipment of parts

Monitor line for production problems

Scrap parts when necessary

.

Work

efficiently

to keep up with conveyors

Follow and understand safety procedures

Follow all quality procedures for ISO quality compliance

Keep the work area clean.
Job requirements:


Able to lift 20lbs.

Basic math skills

Basic reading and following instructions

Able to follow duties without close supervision.

Submit to a drug screen and background check.
Job highlights:


8 hour shift (paid lunch break) M-F No weekends

Weekly Pay!

Temp to hire!

Great location (on a bus route) Save on gas and time!! Weekends off unless overtime is needed for customer peaks
Apply with Malone Staffing and call us at 812.463.3164 or Text us "line work " 812.497.8808 is our Malone Text line we are located in the Vogel Business Center 5401 Vogel Rd 47715 Suite #240 come see Malone Staffing today!



Malone Staffing is an equal opportunity employer.
395

IN, Evansville
evansville, indiana
Evansville, Indiana
indiana evansville,
Indiana Evansville
evansville indiana
evansville indiana
evansville, indiana


IN, Evansville
evansville, indiana
Evansville, Indiana
indiana evansville,
Indiana Evansville
evansville indiana
evansville indiana
evansville, indiana

Indiana Evansville