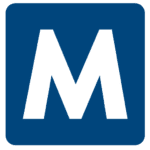 Apply with Google
Apply with Linkedin
Apply with Indeed
Job ID: 380372
Forklift Mechanic Summary: Malone Workforce Solutions is hiring for a Forklift Mechanic. The Forklift Mechanic will diagnose and repair forklift at worksites in the Evansville area. They will meet with clients and keep them informed of needed repairs and maintenance.



Forklift Mechanic Perks:

Direct Hire $20-$30 per hour Depending of Experience

Great Benefits Package starts immediately

PTO available after 30 days

Room for growth

Forklift Mechanic Responsibilities:

Diagnose and repair forklifts

Maintain equipment

Forklift Hands on repair

Building relationships with clients

Forklift Mechanic Qualifications:

High School Diploma is required

2 years experience in a mechanic or related role

Technical school is a plus
Please send resume to Evansville@malonesolutions.com or Text Malone Workforce " forklift repair " to 812.497.8808
Malone Workforce Solutions is an Equal Opportunity Employer.
388

IN, Evansville
evansville, indiana
Evansville, Indiana
indiana evansville,
Indiana Evansville
evansville indiana
evansville indiana
evansville, indiana


KY, Lexington
lexington, kentucky
Lexington, Kentucky
kentucky lexington,
Kentucky Lexington
lexington kentucky
lexington kentucky
lexington, kentucky

Indiana Evansville