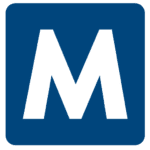 Apply with Google
Apply with Linkedin
Apply with Indeed
Job ID: 379716
Malone Workforce Solutions has immediate openings for Weavers at an established textile company in the LaGrange/Pine Mountain, GA area. These are fantastic career opportunities that offer opportunities for advancement! What are you waiting for? Get your career on track and apply today!




Weaver Perks:
​Flexible starting pay based on experience! ($15.00 and up)

Full-time, temp-to-hire position with a company worth growing with!

Benefits including holiday pay and bonuses

Climate controlled environment

Multiple shifts available

Overtime available
Weaver Responsibilities:​


Creel or Tie-In Filling.

Procedure for Handling Non-conforming Filling.

Inspect Fabric.

Inspect Filling When Case Is Allocated to Machine.

Procedure for Taking Machines In/Out of Production.

Repair Filling Stop.

Repair Warp Stop.

Flag Machine for Technician.

Smash a Breakout.

Fill Out Pine Mountain Plant Daily Communication Worksheet.

Replace Catch Selvage Spool.

Replace Leno Spool.

Pulling Barco Reports for Percent Loss Charts.

Identifying S & Z Problems in Belting Styles.

Tying Knots.

Check Machine Status.

Knotless Weaving.

Procedure for Handling Non-Conforming Catch Selvage Bobbins.

Procedure for Straps and Springs on Catch Selvage Bobbins.

Jacquard Weaver Stock In-Process

Repair Warp Stop on Jacquard OPW Styles.

Weaver Requirements:​

Recent job-related experience in a weaving/ manufacturing / industrial / inspection/ quality environment

Good verbal and written communication skills

Stable work history

Flexibility in working hours including ability to work 12 hour shifts, overtime, and weekends

Must submit to a drug test and background check.
Reasonable accommodations may be made to those who are able to perform the essential duties of the job.
Malone Workforce Solutions is an Equal Opportunity Employer and a Drug Free Workplace.











#mk1
391

GA, West Point
west point, georgia
West Point, Georgia
georgia west point,
Georgia West Point
west point georgia
west point georgia
west point, georgia

Georgia West Point