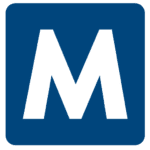 Apply with Google
Apply with Linkedin
Apply with Indeed
Job ID: 379538
We Can Help You Grow!! Malone Workforce Solutions is looking for a Shipping/Receiving Driver for growing company specialized in fasteners, plastic and metal for automotive.
Highlights
Pay Rate: $18.00/hr

2nd Shift: 2pm-10:30pm

Great Benefits

Direct Hire
• Deliver a wide variety of items to different addresses and through different routes.
• Review appropriate documentation for delivery or pick up of goods to ensure accurate information is correct.
• Load, secure and unload material.
• Maintain contact with supervisor to receive delivery or pick up instructions or to receive notice of changes to schedule.
• Maintain logs of travel as required according to federal and state regulations.
• Ensure inventory loads match shipping paperwork.
• Inspect and maintain vehicle, adding fluids and oil as needed.
• Follow DOT regulations and safety standards.
• Plan driving routes to insure the most economical use of time and equipment.
• Must be able to drive truck not in excess of 3 tons and all company vehicles safely.
• Must have thorough knowledge of traffic laws and defensive driving.
• Must be able to comprehend simple, sometimes detailed, oral and written instructions in English.
• Ability to operate and maintain equipment in a safe manner at all times.
• Must be able to lift up to 50 lbs.
• Certified or able to obtain certification to operate Forklift truck (Sit Down/Stand Up/Swing Reach)
• Must have valid class C Illinois driver's license and satisfactory driving record.
Malone Workforce Solutions is an Equal Employment Opportunity Employer
351

IL, Palatine
palatine, illinois
Palatine, Illinois
illinois palatine,
Illinois Palatine
palatine illinois
palatine illinois
palatine, illinois


IL, Lake Zurich
lake zurich, illinois
Lake Zurich, Illinois
illinois lake zurich,
Illinois Lake Zurich
lake zurich illinois
lake zurich illinois
lake zurich, illinois

Illinois Palatine