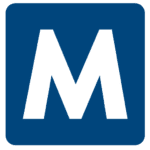 Apply with Google
Apply with Linkedin
Apply with Indeed
Job ID: 379489
We Want You! Come, Apply and Work with Us!!
Malone Solutions is looking for a Shipping Clerk for growing company located in Lake Zurich IL, Direct Hire!
Highlights
Pay Rate: $17.00/hr

1st Shift: 6am-2:30pm

Location: Lake Zurich, IL

Direct Hire

Great Benefits
Requirements:
• Ensure that materials received are properly processed and/or sorted, packed, and stored for future shipping.
• Compare identifying information and counts, weighs, or measures items of incoming and outgoing shipments to verify information against bills of lading, invoices, orders, or other records.
• Expedite shipments: Determines labeling requirements including but not limited to preparing and affixing shipping labels on packed cartons, skids or other storage devised in an accurate manner including any special labels that are customer required.
• Prepare all shipping documents in a timely and accurate manner.
• Post weights and shipping charges, and affixes postage.
• CMS data entry.
• Follow ISO/IATF, safety, and environmental procedures as well as department and corporate policies and procedures.
• Must be able to comprehend simple, sometimes detailed, oral and written instructions.
• Ability to apply common sense understanding to carry out detailed and uninvolved oral instructions.
• Forklift, hand pallet jack, label machine, packing machine.

Malone Workforce Solutions is an Equal Opportunity Employer.

351

IL, Palatine
palatine, illinois
Palatine, Illinois
illinois palatine,
Illinois Palatine
palatine illinois
palatine illinois
palatine, illinois


IL, Lake Zurich
lake zurich, illinois
Lake Zurich, Illinois
illinois lake zurich,
Illinois Lake Zurich
lake zurich illinois
lake zurich illinois
lake zurich, illinois

Illinois Palatine