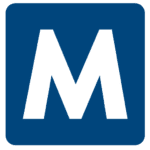 Apply with Google
Apply with Linkedin
Apply with Indeed
Job ID: 379359
Malone Workforce Solutions is hiring Forklift Operators for 1st & 2nd shift, positions at a parts supplier company in the Montgomery area. Enjoy working in a CLIMATE CONTROLLED facility that offers benefits after just 30 days!

Apply today and start working this week!



Benefits-

Weekly Pay!

Forklift Operator $12.50 an hour

Benefits offered after 90 days

NO rotating shift





Forklift Operator Job Summary:

• 1st & 2nd shift

• Climate-controlled environment

• Benefits available after 30 days

• Primarily Monday-Friday with occasional weekends

• Associates will transport engine parts throughout the plant



Forklift Operator Requirements:

• Must be willing to submit to a drug screen and background check

• Ability to work up to12 hour shifts, Monday-Friday 6pm to 6am, with occasional weekends

• Ability to stand throughout shift and lift up to 60lbs

• Must provide your own steel toe boots/shoes

• Must have a valid ID

• Forklift Operators must have 2 years of forklift experience





Malone Workforce Solutions is an equal opportunity employer.

412

AL, Montgomery
montgomery, alabama
Montgomery, Alabama
alabama montgomery,
Alabama Montgomery
montgomery alabama
montgomery alabama
montgomery, alabama


AL, Montgomery
montgomery, alabama
Montgomery, Alabama
alabama montgomery,
Alabama Montgomery
montgomery alabama
montgomery alabama
montgomery, alabama

Alabama Montgomery