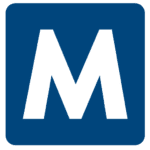 Apply with Google
Apply with Linkedin
Apply with Indeed
Job ID: 379292
Malone Workforce Solutions is hiring Industrial Cleaning Technicians in a large manufacturing plant Montgomery, Al.

Apply today to get started on your new career!





Warehouse Helper – $13.00

(Warehouse/Assembly)

1st shift- 5:30am to 3:00pm Monday thru Thursday & 5:30am to 2:00pm on Friday (occasional Saturday)


Temp-to-hire


Paid Weekly on Friday's


Diploma or GED NOT required



Lenient Background Requirement

Must pass a drug test





General Description:

Assist operator or lead with tasks associated with specific production.

Load, guide, and maintain in feed of material into machines/equipment per work instructions/specifications.

Communicate with machine operator any issues/concerns that may impact efficiency and/or safety during production.



Uphold the Customers commitment to quality parts, safe environment, and 5S standards.





Malone Solutions is an equal opportunity employer.

408

AL, Montgomery
montgomery, alabama
Montgomery, Alabama
alabama montgomery,
Alabama Montgomery
montgomery alabama
montgomery alabama
montgomery, alabama


AL, Montgomery
montgomery, alabama
Montgomery, Alabama
alabama montgomery,
Alabama Montgomery
montgomery alabama
montgomery alabama
montgomery, alabama

Alabama Montgomery